Summer Sale SAVE $150 +
FREE shipping!

NO NEED TO LEAVE YOUR HOME

FOR OUR ALWAYS FREE CONSULTATION!
Over the phone or online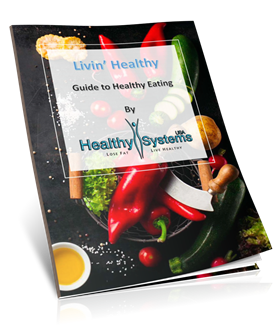 Download "Livin Healthy" Guide to Healthy Eating
FAT Loss
Tired? Low Energy Levels? Trouble Sleeping?
Being overweight makes you more likely to have conditions including:
Heart disease and stroke.
High blood pressure.
Diabetes.
Some cancers.
Gallbladder disease and gallstones.
Osteoarthritis.
Gout.
Breathing problems, such as sleep apnea and asthma
Schedule Your Appointment For a Free Consultation Today
Jump start your weight loss & Lose Fat… Live Healthy!
Our goal at Healthy Systems USA is to help our customers achieve their highest potential in terms of their overall health – helping them to manage their health through the most natural methods possible. We have seen firsthand how coming from a place of better health endows our clients with renewed energy and a passion for life they have not experienced for many years. As an added bonus, many of our customers with high blood pressure, high cholesterol or diabetes see a significant improvement in these chronic medical conditions and in their lab values along with a noticeable improvement in both their blood pressure and blood sugar readings as well.
Contact us for a Free Consultation!
Jump start your weight loss & Lose Fat…
Live Healthy!